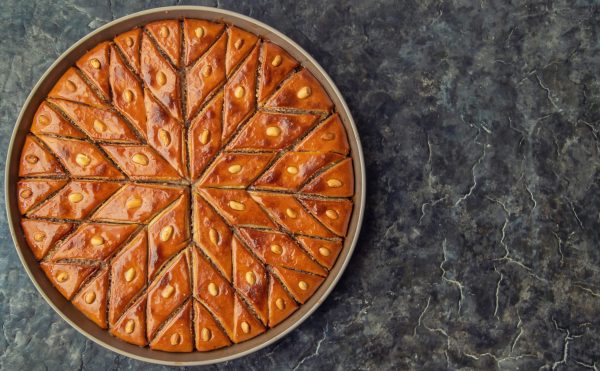 City & Guilds Level 3 Diploma in Professional Cookery
This qualification is ideal for those aspiring to achieve high standards of performance in culinary and patisserie skills and for those who are looking to progress to supervisory level in hospitality and catering. The course will also work on building your customer service and front of house skills to enable you to progress in this dynamic sector.
Is this course right for me?
Level 3 is ideal if you've worked in a professional kitchen for some time, or have a Level 2 qualification. Your work might involve supervising others or managing resources. You want to develop your skills further, perhaps to become a specialist chef or move into a management role.
Hygiene and health and safety requirements:
All visible tattoos must be covered
All visible piercings must be removed
No jewellery allowed, except for a wedding band and one pair of stud earrings
Hair must be groomed and tied back
Hospitality Courses Guide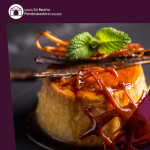 Sports Academy: While on this course you may be able to join our Sports Academy, if you have a talent for sport, we would like to hear from you.
---
What are the entry requirements?
There is normally no direct entry to this course, you would need to progress from the successful completion of previous level in this subject area or similar
You will be expected to be in relevant job role
Good personal presentation and communication skills are required
Each application is considered on individual merit
Entry is subject to an informal interview
---
Current student – what are the entry requirements?
Please read the full entry requirements above as you will usually need to meet those as well
Successful completion of current/relevant Level 2 programme (including skills) and decision from progression board meeting
---
Units to be studied include:
Principles of supervising food and beverage services
The principles of food safety supervision for catering
Principles of promoting food and beverage services and products
Principles of supervising customer service performance in hospitality, leisure, travel and tourism
Supervise food and beverage service
Legislation in food and beverage service
Prepare, cook and serve food in a food service area
Prepare and serve wines
Prepare and serve alcoholic and cold non-alcoholic beverages
Maintain food safety when storing, preparing and cooking food
Barista skills
Establish and develop positive working relationships in hospitality
Maintain the health, hygiene safety and security of the working environment
Maintain food safety when storing, preparing and cooking food
Prepare, cook and finish:

complex fish dishes
complex meat dishes
complex poultry dishes
dressings and cold sauces
fresh pasta dishes
bread and dough products
complex cakes, biscuits, sponges and scones
complex chocolate products
complex hot desserts
complex cold desserts

Produce sauces, fillings and coatings for complex desserts
You will also undertake a work placement at least one day per week in a suitable hospitality and catering establishment.
---
Can I do this course in Welsh?
Learners are able to complete either the full qualification or certain units or elements through the medium of Welsh/bilingually.
---
Continuous assessment during the course
Practical assessment during the course
Portfolio of evidence
Workplace evidence
---
Successful completion of this course could lead to a number of future career opportunities including: Junior Sous Chef, Kitchen Porter, Larder Chef, Food and Beverage Assistant, Head Chef, Sous Chef, Commis Chef, Patisserie Chef, Trainee Manager, Chef de Partie, Demi Chef.
If you are thinking about studying at degree level following this course please visit the university websites or UCAS (University Central Admissions Service) www.ucas.com to check any entry requirements.
---
Do I need to bring/buy any equipment?
Stationery - you will be told about any specific items before you start the course
Text books - you will be told about any specific items before you start the course, most text books are available to loan from the college library or online libraries
You will need to provide your own device/laptop for parts of this course, click here to find out more
Personal Protective Equipment (PPE) and Clothing, which you can purchase online before you start the course
Specific kitchen equipment, which you can purchase online before you start the course
You may be eligible for funding. Find out more on our student finance page
---
Are there any additional costs?
No tuition fee
We are waiving the Administration Fee for the academic year 2022/23
There is a annual workshop fee for this course (£20 - £60), payable before you start the course
During the course there will be additional costs for consumables
You may be eligible for funding. Find out more on our student finance page
---
Disclaimer:
The College takes all reasonable steps to provide the educational services and courses as described above. Details are correct at the time of editing but may be subject to change without prior notice. Courses will not run if student numbers are insufficient. The College has the right to refuse individuals entry to courses in certain circumstances. Prospective students may be advised of more suitable alternatives, if appropriate. The entry requirements stated are those that are normally required to undertake the programme of study.