Hairdressing, Barbering & Beauty Therapy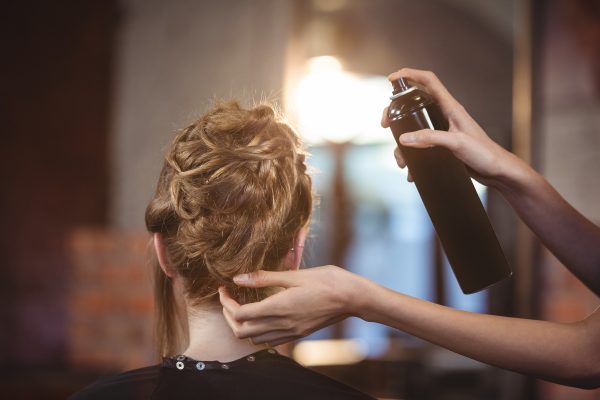 Hairdressing, Barbering & Beauty Therapy
If you are creative, friendly, have a good eye for style and are looking for a rewarding career, this could be the course for you! Creative industries offer lots of opportunities for individuals who are interested in making other people look and feel good. 
You are required to attend College for one day per week (usually on a Monday), therefore commitment, good attendance and strong organisational skills are required. Emphasis is on graded practical assessments, assignment deadlines and external tests. Mondays may also include an evening commercial session once skills are developed and additional opportunities within the week may become available within the College salons to maximise commercial practice under the guidance of the teaching team.
Apprenticeships are available in;
Level 2 Hairdressing
Level 3 Hairdressing
Level 2 Barbering
Level 2 Beauty
Level 3 Beauty
If not taken as an apprenticeship – cost:
Is this course right for me?
These qualifications prepare you for industry and is suitable for those hoping to work alongside training with only the commitment of attending College for one day per week. The course is a combination of practical and theoretical assessments, based in the College's modern salon facilities. 
People of any age can undertake an apprenticeship in Hairdressing, Barbering or Beauty Therapy. We offer Apprenticeships at Level 2 & 3 and access is subject to interview. Apprenticeships comprise of: 
An NVQ qualification combining knowledge (theory delivered and assessed in College) and competence (observations assessed in College and in the workplace). 

 

Literacy, Numeracy and Digital Literacy Qualifications unless you are exempt

 
To apply for an apprenticeship, you must have an employer willing to employ you for the duration of your apprenticeship.  
Your employer will need to: 
Provide us with evidence of suitable insurance and evidence of your employment status

 

Be happy to discuss Health and Safety procedures with your assessor

 

Pay you the appropriate national minimum wage, including your College day

 

Release you to attend College 

 

Contribute to monthly planned assessor visits/appointments to observe you and discuss your progress

 
Are you an Employer looking to take on an Apprentice?
Find out more about apprenticeships and the advantages for you as an Employer on our
Employer Training
page.
Disclaimer:
The College takes all reasonable steps to provide the educational services and courses as described above. Details are correct at the time of editing but may be subject to change without prior notice. Courses will not run if student numbers are insufficient. The College has the right to refuse individuals entry to courses in certain circumstances. Prospective students may be advised of more suitable alternatives, if appropriate. The entry requirements stated are those that are normally required to undertake the programme of study.