Sustainable Art and Design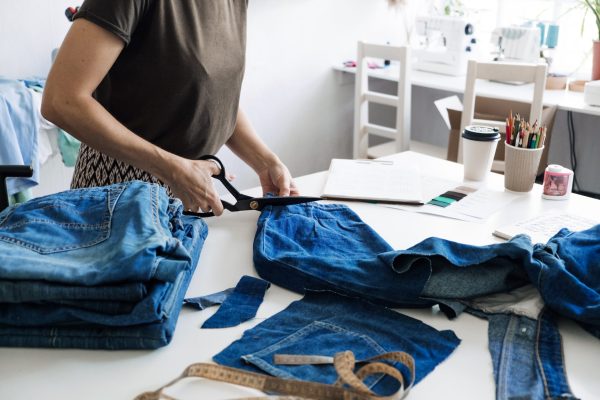 Sustainable Art and Design
UAL Level 3 Diploma and Extended Diploma in Creative Practice: Art, Design and Communication
It is not necessary to have any previous experience of creative skills techniques such as sewing, construction or print to be able to undertake this course, just a willingness to learn and experiment with ideas and explore the qualities and potential of materials.
Is this course right for me?
This programme will encourage you to explore your creativity and ideas through the practice of research, drawing, design development and technical skills, traditional and non- traditional. Through the exploration of a range of materials, techniques and processes (e.g fabric, wood, paper, clay) you will learn about colour, texture, pattern and form, and work both two and three dimensionally, while developing an understanding of key aspects of sustainability in design and how to work towards a career in this area of creative industry.
Sports Academy: While on this course you may be able to join our Sports Academy, if you have a talent for sport, we would like to hear from you.
---
What are the entry requirements?
Five GCSEs at grade C or above (may include one relevant equivalent) to include English Language/First Language Welsh and Mathematics/Numeracy at grade D or above
A portfolio/examples of work will be required for this course
Each application is considered on individual merit
Entry is subject to an informal interview
---
Current student – what are the entry requirements?
Please read the full entry requirements above as you will usually need to meet those as well
Successful completion of current/relevant Level 2 programme with a merit grade or above and evidence of improvement from internal GCSE assessments or Skills, in addition to a successful decision from progression board meeting
---
The course will teach you how to work creatively with a wide range of media as well as improving your drawing skills. You will undertake independent research and develop your presentation, organisational and time management skills.
The course units are aimed at developing the skills and qualities necessary to handle demanding but very rewarding jobs.
Units studied include:
Research skills in art and design
Introduction to visual language
Critical and contextual awareness in art and design
Introduction to technical skills including construction techniques & print production
Surface pattern and manipulation
Printmaking
Analysis and evaluation
Design methods – an integrated approach to 2D and 3D problem solving in art and design
Preparation for progression in art and design
As part of this course you will study the Welsh Baccalaureate Qualification.
---
Can I do this course in Welsh?
Learners are able to complete either the full qualification or certain units or elements through the medium of Welsh/bilingually.
---
Continuous assessment during the course
Practical assessment during the course
Portfolio of evidence
Completion of a final major project
---
Successful completion of this course and progression to a higher level programme (such as a Foundation Diploma in Art & Design then a Degree programme) could lead to a number of future career opportunities including: Designer Maker, Product Designer, Surface Pattern Designer, Textile Designer, Fine Artist, Visual Merchandiser, Design Communication and Promotion, Design Journalist, Interior Designer, Accessories Designer or Fashion/Costume Designer.
Following successful completion of this course learners could look to progress to a higher level course at the College, seek an appropriate Apprenticeship or go directly into employment.
If you are thinking about studying at degree level following this course please visit the university websites or UCAS (University Central Admissions Service) www.ucas.com to check any entry requirements.
---
Do I need to bring/buy any equipment?
Stationery - you will be told about any specific items before you start the course
Art materials - you will be told about any specific items during or before you start the course
You may be eligible for funding. Find out more on our student finance page
---
Are there any additional costs?
No tuition fee
We are waiving the Administration Fee for the academic year 2022/23
There is a annual workshop fee for this course (£20 - £60), payable before you start the course
You may be eligible for funding. Find out more on our student finance page
---
Disclaimer:
The College takes all reasonable steps to provide the educational services and courses as described above. Details are correct at the time of editing but may be subject to change without prior notice. Courses will not run if student numbers are insufficient. The College has the right to refuse individuals entry to courses in certain circumstances. Prospective students may be advised of more suitable alternatives, if appropriate. The entry requirements stated are those that are normally required to undertake the programme of study.