I am delighted to welcome you to the Students Experiences in Esteemed Destinations (SEED) Restaurant & Coffee Shop.
Our students prepare all the food, serve it and run the front of house activities whilst studying hospitality qualifications at Levels 1, 2 and 3. They take great pride in preparing and serving fabulous food and in supervising each other to gain experience of restaurant management.
Our students are guided by an inspirational and professional team of staff, who encourage our students to achieve the highest standards.
We hope to be able to welcome you to our restaurant soon and thank you in advance for your support.
Eva Rees
Head of Faculty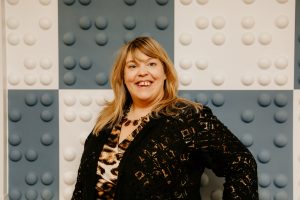 St David's Day – 02 March
Dydd Gŵyl Dewi Hapus! Come to the SEED restaurant to celebrate all things Welsh with our Welsh inspired menu which includes Welsh rarebit and locally sourced laverbread.
(more…)
Pie and Mash Night – 09 March
A new concept for the SEED restaurant. Choose your quality handmade pie, choose your mashed potato and choose your sauce to go along with it. We will be creating other dishes for starters and desserts to complete this delicious menu.
(more…)
Chop House Grill – 16 March
oin us and enjoy our very own grill menu with indulgent sides and sauces.
(more…)
Have been to the Academy Restaurant a couple of times now as part of my pamper day. The food produced by the students was delightful. The presentation of the food was very appealing.
An outstandingly good meal, served by very helpful and knowledgeable students, nothing was too much trouble. The meal was beautifully presented and tasted delicious, l would definitely recommend this place. But evening meals only on a Thursday, lunches: weekdays during termtime only, but well worth a visit. Parking can be a bit tricky at lunch time, but worth the effort!
Came for lunch with my family. I had the quiche with salad and potatoes which was really good..really enjoyed the different salad and the potatoes were really tasty. Only criticism and reason for not giving full stars is others in the group had meat, gravy, potatoes and salad?! Would of been nice for them to have veg.. but as i said it was all lovely and was enjoyed otherwise.
Knowing that the restaurant is run by students, I had allowed extra time for a lunchtime meeting thinking that the service would be slow….I was very much mistaken. We were seated straight away. Drinks were offered and brought to the table, the menu was varied with a range of options to suit all palettes and the service was impeccable.
We enjoyed good food, good service and great value.
I enjoyed speaking to the students and finding our more about their aspirations and studied.
If you have not tried this place out yet….make a date to visit before Christmas!