TWO LANGUAGES – TWICE THE CHOICE
Welsh-Medium and Bilingual Provision
Here at Pembrokeshire College we are committed to preparing our learners for the workplace in Wales and beyond.
We will therefore encourage and support you to use and develop your Welsh skills while studying with us. In doing so, you will maintain your Welsh and become more confident in using the language in both a vocational and social context.
The College is continuously developing its bilingual provision. Here is what we can currently offer you in Welsh:
Application, interview and enrolment process
Opportunities within the induction programme
WEST initial assessments
Communication and Numeracy Essential Skills
The tutorial programme and tutorials
Complete elements/units of the qualification or all of the qualification
Oral/practical/written assessments
GCSE Re-sit Maths
Welsh Baccalaureate Qualification
A-Level Welsh Second Language
Work experience placements
Using Welsh in classroom activities
Welsh skills development sessions to support employability
There are opportunities for learners who are confident and fluent in the language as well as opportunities for those who are less confident or are learning. By continuing to study your course entirely or partly through the medium of Welsh, you will develop your skills in two languages – Welsh and English – which will open doors for you when you leave the College.
Remember:
to tell us that you speak Welsh so that we can support you and provide you with a variety of Welsh opportunities
that you can win a financial award for completing work in Welsh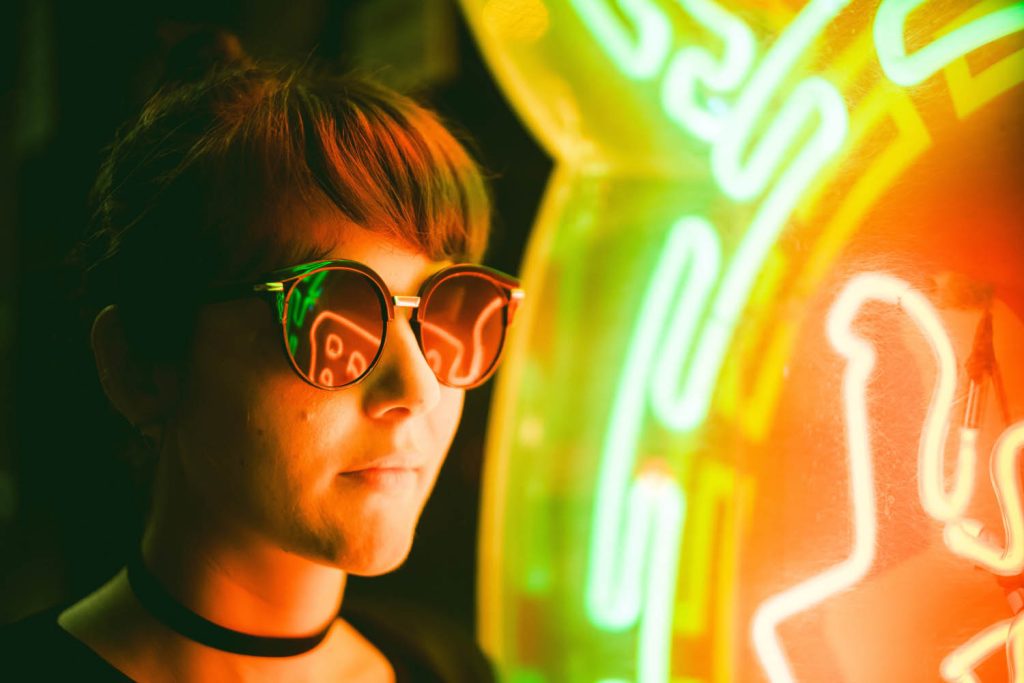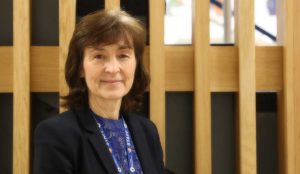 Learners' and apprentices' experiences of studying bilingually
"Although I have now come to the end of my time here at Pembrokeshire College, the experience of learning my trade here has been special. And I'm certain that I would not have enjoyed it so much, or completed my work to the standard I did without the opportunity to be able to study and complete my work through the medium of Welsh and English. For an individual like me who has received my education through the medium of Welsh throughout my life, the sudden change of studying everything in English was challenging. With my Welsh skills stronger than my English skills, and having received all my primary and secondary education through Welsh, it was difficult to learn through another language to some extent. When the college provided me with this great opportunity to study bilingually, I jumped at the chance immediately. I knew that studying and completing work in my mother tongue was going to improve my experience and standard of work enormously and I am very grateful to the college for their efforts in providing me with this opportunity as a learner."
"As a second language learner, I was fortunate to be able to immerse myself in the Welsh language from the start of my studies at college. Alongside my A Levels, I was supported to complete the Baccalaureate bilingually and went on to win an award for this. The college is fortunate to have so many staff who speak Welsh and some who also teach. So, with events like Shwmae Day, it's wonderful to see the Welsh community come together. Learning Welsh at Coleg Sir Benfro has given me many opportunities for example taking part in a Podcast with Nick Yeo, reaching the final round of the Urdd Bobi Jones Medal Competition and opening the College's Atrium bilingually with Education Minister Jeremy Miles. With the support of my lecturers and the college's Welsh staff, I have started my career as a Bilingual Support Tutor at the college, to support other learners with my passion for the Welsh language."
"When I heard that there was an opportunity for me to complete my qualification in Welsh I thought I would give it a go and see how I would get on. As I am a first language Welsh speaker I felt that it might help me to improve my Welsh and enable me to become more confident to use it in my workplace as I would learn new Welsh terms. I think that completing my college work in Welsh not only boosted my confidence but improved my vocabulary throughout the units I completed. It also made it much easier when communicating with other Welsh speakers at work. These included staff and patients on my ward. Many older individuals revert to their first language, so speaking Welsh was a huge bonus for them. As a result, I have also had a lot of support to complete my work in Welsh which has enabled me to do over half of the course in Welsh. While developing my Welsh it gives me the ability to communicate in two languages, orally and in writing."