Open Evening
Find out more about your choices for September 2019
30 April 2019, 5pm – 7pm
Click HERE to Register Online Now!
UPCOMING EVENTS
Graduation
Friday 5 July
(St Davids Cathedral)
A-level Results Day
Thursday 15 August
Extended Opening
Thursday 22 August
Friday 23 August
Saturday 24 August
UPCOMING EVENTS
County Show
13 – 15 August
(Withybush Showground)
GCSE Results Day
Thursday 22 August
NEWS & UPDATES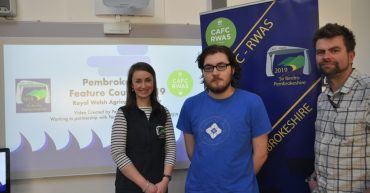 Royal Welsh 2019 showcases Pembrokeshire College talents
2019 sees Pembrokeshire become the Feature Host County for the Royal Welsh Agricultural Society (RWAS). To celebrate this landmark which comes around every 12 years for counties across Wales, this year's RWAS Lady Ambassador Emily Davies has teamed up with Pembrokeshire College to create a short video explaining what it's all about. "This year not […]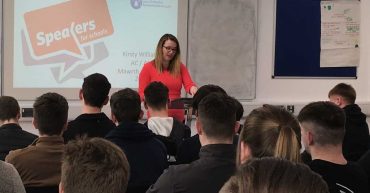 Kirsty Williams shares with college students the advice she would give to her 18 year old self
As part of the Speakers for Schools initiative, Minister for Education, Kirsty Williams visited Pembrokeshire College last week to talk about her experiences and achievements as well as sharing insights to inspire students. On Thursday 14th March, Kirsty Williams addressed learners across a range of courses from engineering and computing to business and A-level Politics […]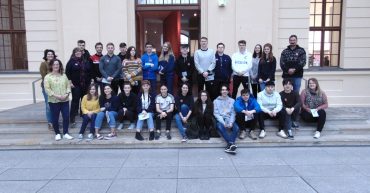 A-level History students take a step back in time on a trip to Berlin
Pembrokeshire College A-level History department recently took AS and A2 students on a four-day tour of Berlin to immerse them within German history as part of their studies. The tour took them to places like the Jewish History Museum where the plight of the Jewish population was highlighted. Displayed using not just artefacts but with […]
LEARNING AT PEMBROKESHIRE COLLEGE
Avg Students Enrolled per year
Qualifications Gained 2015/16

Adam Thomas
I studied the Level 3 Extended Diploma in Computers and Design (Interactive Media) course at the college back in 2011.
The college gave me the opportunity to progress to University allowing me to specialise in the creative area of 3D computer animation.
Amelia Spencer
Performing arts facilities are amazing!
Since being a student there a few years ago now, I have managed to accomplish many things not only from my qualifications but the many life skills and confidence the course gave me.
Got my dream job now!
Big thanks to the college.

Georgia Geary
There is a great mix of people at the College which I really miss and the lecturers have been really fantastic – I would definitely recommend studying at the College.
Abigail Buxton
College bridges the gap between school and going on to university.
It feels like we are on an equal level with the lecturers at College as we are on first name terms.
Ben Pepper
I was drawn to the College because of the great learning facilities and resources available, with the Learning Resource Centre as the highlight. Other reasons included the availability of Further Maths as a timetabled subject for both years of A-level, the STEM scholarship for high-achieving students and the opportunity to study with new people.

Sunny Yinge
" I have received excellent teaching and support from the College. I hope to study Biochemistry at Edinburgh this September. My host family has also been great, I will definitely be keeping in touch." Sunny Yige, from Beijing.