A-level Open Evening
January 2019
5:30pm Presentation
Open Evening
22 January 2019
4pm – 6pm
UPCOMING EVENTS
Open Evening
April/May 2019
5pm – 7pm
NEWS & UPDATES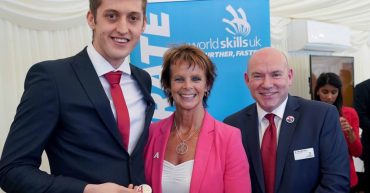 FORMER COLLEGE STUDENT HEADS TO EUROSKILLS FINALS
Former Pembrokeshire College joinery student Christopher Caine joined the UK's best young apprentices and students at a rousing Parliamentary reception attended by Minister of State for Apprenticeships and Skills, Anne Milton MP, before heading off to the EuroSkills Finals in Budapest. Team UK – 22 of the country's elite apprentices and students working in the […]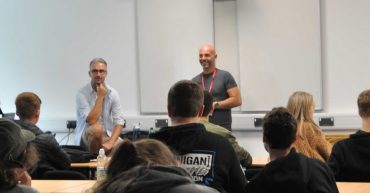 Hollyoaks comes to Pembrokeshire College!
On Thursday 30th August, the summer engagement students at Pembrokeshire College gained an insight into the world of TV acting, when Hollyoaks star Nathan Sussex, who plays Buster Smith in the popular Channel 4 soap, visited to share his experience of becoming a TV actor. The summer engagement programme which takes place at the college […]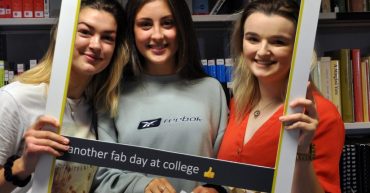 Pembrokeshire College maintains 100% A-level pass rate for three years running
This year has seen Pembrokeshire College retain a 100% pass rate for A-levels for the third consecutive year. Results for 2017/18 have also seen an increase in the number of students achieving A*-C grades with 84% of students achieving these top grades compared to 77% last year (and a Welsh national comparator of 76%). Almost […]
LEARNING AT PEMBROKESHIRE COLLEGE
Students Currently Enrolled
Qualifications Gained 2015/16

Adam Thomas
I studied the Level 3 Extended Diploma in Computers and Design (Interactive Media) course at the college back in 2011.
The college gave me the opportunity to progress to University allowing me to specialise in the creative area of 3D computer animation.
Amelia Spencer
Performing arts facilities are amazing!
Since being a student there a few years ago now, I have managed to accomplish many things not only from my qualifications but the many life skills and confidence the course gave me.
Got my dream job now!
Big thanks to the college.

Georgia Geary
There is a great mix of people at the College which I really miss and the lecturers have been really fantastic – I would definitely recommend studying at the College.
Abigail Buxton
College bridges the gap between school and going on to university.
It feels like we are on an equal level with the lecturers at College as we are on first name terms.
Ben Pepper
I was drawn to the College because of the great learning facilities and resources available, with the Learning Resource Centre as the highlight. Other reasons included the availability of Further Maths as a timetabled subject for both years of A-level, the STEM scholarship for high-achieving students and the opportunity to study with new people.

Sunny Yinge
" I have received excellent teaching and support from the College. I hope to study Biochemistry at Edinburgh this September. My host family has also been great, I will definitely be keeping in touch." Sunny Yige, from Beijing.