Noson Agored
Dysgwch fwy am eich dewisiadau ar gyfer Medi 2019
30 Ebrill 2019, 5yh – 7yh
Cliciwch YMA i gofrestru ar-lein nawr!
DIGWYDDIADAU SYDD AR Y GWEILL
Graddio
Dydd Gwener 5 Gorffennaf
(Eglwys Gadeiriol Tyddewi)
Diwrnod Canlyniadau
Lefel-A
Dydd Iau 15 Awst
Ar agor yn hwyr
Dydd Iau 22 Awst
Dydd Gwener 23 Awst
Ddydd Sadwrn 24 Awst
DIGWYDDIADAU SYDD AR Y GWEILL
Sioe'r Sir
13-15 Awst
(Maes y Sioe Llwynhelyg)
Diwrnod Canlyniadau TGAU
Dydd Iau 22 Awst
NEWS & UPDATES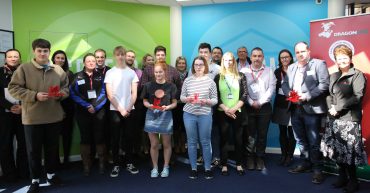 Dysgwyr yn rhwydweithio â chyflogwyr lleol
Cafodd dysgwyr sy'n astudio cyrsiau cysylltiedig â Pheirianneg ac Adeiladu yng Ngholeg Sir Benfro gyfle i gwrdd â chyflogwyr lleol yr wythnos ddiwethaf, diolch i Biwro Cyflogaeth y Coleg a Dragon LNG. Wedi'i noddi gan Dragon LNG, fe wnaeth dysgwyr gyfarfod â chynrychiolwyr cyflogwyr lleol dros ginio yn y bwyty a gaiff ei redeg gan […]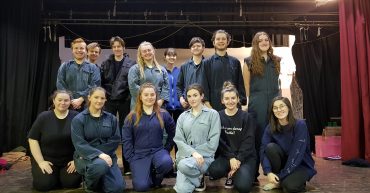 Myfyrwyr Y Celfyddydau Perfformio ar daith gyda 'Crime of Your Life'
Mae myfyrwyr blwyddyn gyntaf Celfyddydau Perfformio Coleg Sir Benfro wedi bod yn perfformio 'The Crime of Your Life' mewn ysgolion uwchradd ar draws y Sir yn ddiweddar, fel rhan o ymgyrch pythefnos Heddlu Dyfed Powys ar atal troseddu.   Mae'r cynhyrchiad 'The Crime of Your Life' yn stori ddewr sy'n dilyn Sebrina Spencer, yn ferch […]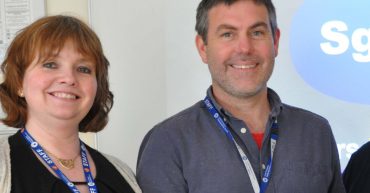 Bendigedig Ben ar ennill Gwobr Genedlaethol Cymru
Fel rhan o gynllun Cymraeg Gwaith ar gyfer colegau addysg bellach, enillodd Dylunydd e-Ddysgu Coleg Sir Benfro, Ben Lloyd, wobr genedlaethol am ddysgu Cymraeg yn y gweithle yn ddiweddar. Wedi'i enwebu gan Diwtoriaid Iaith Cymraeg Gwaith y Coleg am ei gynnydd sylweddol yn ystod y cynllun, cyflwynwyd y wobr i Ben yn ystod sesiwn hyfforddiant […]
LEARNING AT PEMBROKESHIRE COLLEGE
Avg Students Enrolled per year
Qualifications Gained 2015/16

Adam Thomas
I studied the Level 3 Extended Diploma in Computers and Design (Interactive Media) course at the college back in 2011.
The college gave me the opportunity to progress to University allowing me to specialise in the creative area of 3D computer animation.
Amelia Spencer
Performing arts facilities are amazing!
Since being a student there a few years ago now, I have managed to accomplish many things not only from my qualifications but the many life skills and confidence the course gave me.
Got my dream job now!
Big thanks to the college.

Georgia Geary
There is a great mix of people at the College which I really miss and the lecturers have been really fantastic – I would definitely recommend studying at the College.
Abigail Buxton
College bridges the gap between school and going on to university.
It feels like we are on an equal level with the lecturers at College as we are on first name terms.
Ben Pepper
I was drawn to the College because of the great learning facilities and resources available, with the Learning Resource Centre as the highlight. Other reasons included the availability of Further Maths as a timetabled subject for both years of A-level, the STEM scholarship for high-achieving students and the opportunity to study with new people.

Sunny Yinge
" I have received excellent teaching and support from the College. I hope to study Biochemistry at Edinburgh this September. My host family has also been great, I will definitely be keeping in touch." Sunny Yige, from Beijing.