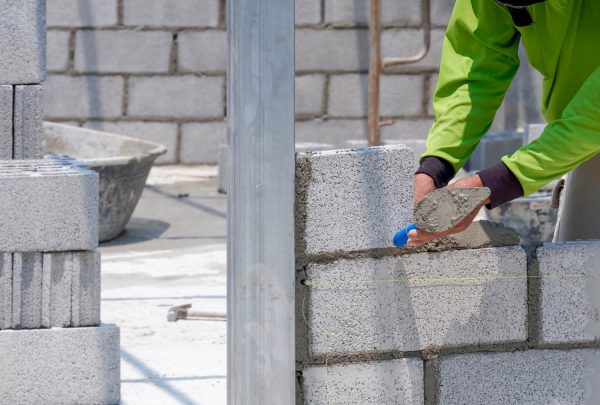 City & Guilds Progression in Construction Level 2 – Bricklaying (8042-03)
If you have completed the Foundation Qualification this course will help you get ready for an apprenticeship in the Brickwork industry.
Is this course right for me?
This one year full-time course is designed for those who have completed the Foundation Qualification and now want to specialise in a single trade but have not yet secured employment in the industry. By completing this qualification, you will have covered a significant amount of the related Level 3 Apprenticeship learning if that is your next step.
Sports Academy: While on this course you may be able to join our Sports Academy; if you have a talent for sport we would like to hear from you.
---
What are the entry requirements?
There is normally no direct entry to this course, you would need to progress from the successful completion of previous level in this subject area or similar
---
Current student – what are the entry requirements?
Please read the full entry requirements above as you will usually need to meet those as well
Successful completion of relevant Level 2 programme (including skills) and decision from progression board meeting
---
This course enables learners to develop their:
Understanding of social, economic and environmental sustainability as appropriate to construction and the built environment
Understanding of aspects of employment and employability in the sector
Employability skills and understanding of how these are relevant to contemporary practice in a chosen trade
Their knowledge of and ability to apply the health and safety requirements of working on sites, with equipment and with others when working in a chosen trade
Understanding of the types of work and projects undertaken in a chosen trade, and the interdependencies of this work with work by other tradespeople, at the design, construction, use and maintenance stages
Understanding of the tools, techniques, materials and technologies used in a chosen trade and of how they change, and have changed, over time
Knowledge and understanding required in a chosen trade route, as set out in this document to the relevant national standards
Practical skills in carrying out a wide range of tasks in a chosen trade
Ability to effectively plan and evaluate their performance in carrying out a wide range of tasks in a chosen trade
Core units to be studied include:
Employment and Employability in the Construction Sector
Changing Practices Over Time
Planning and Evaluating Work in the Construction Sector in Wales
Subject specific units to be studied:
Bricklaying Core Knowledge
Setting out to Form Masonry Structures
Erect Masonry Structures
---
Can I do this course in Welsh?
Learners are able to complete either the full qualification or certain units or elements through the medium of Welsh/bilingually. Visit our Welsh Language in the College page to find out what else is available to you.
---
Continuous assessment during the course
Practical assessment during the course
Portfolio of evidence
Online examination
Completion of a final major project
---
Following successful completion of this course learners could look to progress to a higher level course at the College, seek an appropriate Apprenticeship or go directly into employment.
---
Do I need to bring/buy any equipment?
Stationery - you will be told about any specific items before you start the course
Text books - you will be told about any specific items before you start the course, most text books are available to loan from the college library or online libraries
Brickwork work trousers - £25
Brickwork safety boots/shoes - £14/£39
You may be eligible for funding. Find out more on our student finance page
---
Are there any additional costs?
No tuition fee
We are waiving the Administration Fee for the academic year 2023/24
There is an annual workshop fee for this course (£20 - £60), payable before you start the course
You may be eligible for funding. Find out more on our student finance page
---
Disclaimer:
The College takes all reasonable steps to provide the educational services and courses as described above. Details are correct at the time of editing but may be subject to change without prior notice. Courses will not run if student numbers are insufficient. The College has the right to refuse individuals entry to courses in certain circumstances. Prospective students may be advised of more suitable alternatives, if appropriate. The entry requirements stated are those that are normally required to undertake the programme of study.