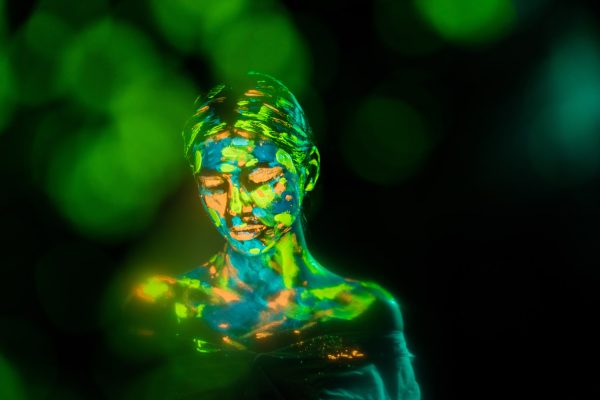 UAL Level 1 Diploma in Art, Design and Media
Designed to provide learners who are intrigued and motivated by art and design with opportunities to explore, develop and test their creativity.
Is this course right for me?
This one year course has been designed to provide learners with an introduction to the creative sector, enabling them to make informed future progression choices while developing and applying their knowledge and acquiring a range of relevant practical, communication and personal development skills.
This qualification is suitable for learners who have an interest in art, design, media or a related subject and wish to explore and extend this interest via a full-time, immersive learning experience. Learners will develop and test their creativity within a structure that will provide a sound base of skills and knowledge, while enhancing self-confidence and revealing the potential career demands and opportunities within the sector.
Sports Academy: While on this course you may be able to join our Sports Academy; if you have a talent for sport we would like to hear from you.
---
What are the entry requirements?
One GCSE at grade D or above to include English Language/First Language Welsh or Mathematics/Numeracy
A portfolio/examples of work will be required for this course
Each application is considered on individual merit
Entry is subject to attending a course information session or informal interview
---
Current student – what are the entry requirements?
Please read the full entry requirements above as you will usually need to meet those as well
Successful completion of relevant programme (including skills) and decision from progression board meeting
---
This course consists of integrated units, introduced as projects, enabling learners to get 'hands on' experience in a range of disciplines, you will:
Work creatively across a range of art, design and media activities
Explore the potential of modern technology to support creativity
Use directed study to support project activity
Encouraging growth in personal skills to be able to work confidently in a group and independently
Have practical demonstrations and discussions and explore creativity with access to specialist materials and equipment
There will be a focus on literacy and numeracy skills together with developing your knowledge of sustainable issues, citizenship, bilingualism, enterprise and Welsh culture.
---
Can I do this course in Welsh?
Learners are able to complete either the full qualification or certain units or elements through the medium of Welsh/bilingually. Visit our Welsh Language in the College page to find out what else is available to you.
---
Continuous assessment during the course
Practical assessment during the course
Portfolio of evidence
---
This course will enable you to prepare a portfolio of work for progression into a Level 2 Arts course.
---
Do I need to bring/buy any equipment?
You will need to provide your own device/laptop for parts of this course, click here to find out more
Art materials - you will be told about any specific items during or before you start the course
You may be eligible for funding. Find out more on our student finance page
---
Are there any additional costs?
No tuition fee
We are waiving the Administration Fee for the academic year 2023/24
There is an annual workshop fee for this course (£20 - £60), payable before you start the course
You may be eligible for funding. Find out more on our student finance page
---
Disclaimer:
The College takes all reasonable steps to provide the educational services and courses as described above. Details are correct at the time of editing but may be subject to change without prior notice. Courses will not run if student numbers are insufficient. The College has the right to refuse individuals entry to courses in certain circumstances. Prospective students may be advised of more suitable alternatives, if appropriate. The entry requirements stated are those that are normally required to undertake the programme of study.