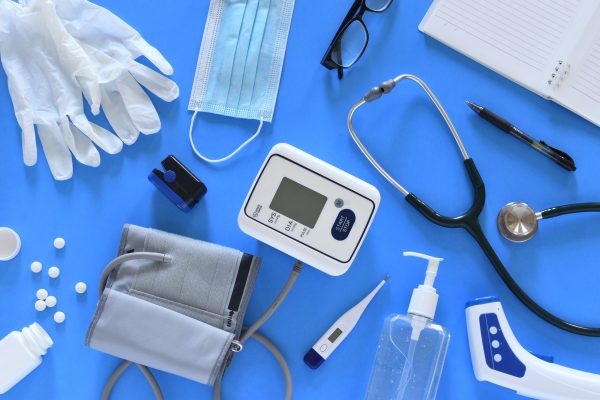 Access to Higher Education Diploma (Health Care)
An Access course is an intense learning opportunity, aimed at adults who wish to study at university but don't necessarily have the qualifications to apply.
Is this course right for me?
This course is designed for learners who may not have any recent qualifications which enable them to gain entry onto a degree level course. The learner will gain a sound overview of health covering physical, social and psychological aspects.
This is an intensive course which requires a high level of dedication and ideally 100% attendance. You will be required to study outside normal college hours in order to complete assignments and undertake background reading. Candidates must be certain they are ready for both the academic demands and the workload of the programme in order to achieve the Diploma at a standard required for university entry.
This course normally runs over three days per week.
Sports Academy: While on this course you may be able to join our Sports Academy, if you have a talent for sport, we would like to hear from you.
---
What are the entry requirements?
Two GCSEs at grade C or above to include English Language/First Language Welsh and Mathematics/Numeracy
Life skills, experience and maturity are important
A subject related skills test may be required at the course information session
Each application is considered on individual merit
Entry is subject to an informal interview
---
Current student – what are the entry requirements?
Please read the full entry requirements above as you will usually need to meet those as well
Successful completion of Skills for Further Study and evidence of improvement from internal GCSE assessments or Skills, in addition to a successful decision from progression board meeting
---
This is an intense course.
Units to be studied include:
Delivering an oral presentation
Communication skills for access to higher education
Numeracy for health professionals – scientific application
Circulatory system
Human renal system
Nutrition and the digestive system
Human skeletal system
Human reproductive systems
Cell structure and transport
Communication for health work
Behaviour and health
Understanding mental ill health
Stress and stress management
Pulmonary respiration
Theoretical approaches to psychology
Sociology perspectives
---
Can I do this course in Welsh?
Learners are able to complete either the full qualification or certain units or elements through the medium of Welsh/bilingually.
---
Continuous assessment during the course
Practical assessment during the course
Portfolio of evidence
---
Future careers could include: Nursing, Midwifery, Occupational Health, Podiatry, Speech Therapy, Sports Science and Complementary Therapy.
If you are thinking about studying at degree level following this course please visit the university websites or UCAS (University Central Admissions Service) www.ucas.com to check any entry requirements.
---
Do I need to bring/buy any equipment?
Stationery - you will be told about any specific items before you start the course
Text books - you will be told about any specific items before you start the course, most text books are available to loan from the college library or online libraries
A memory stick/a small portable USB hard drive
You may be eligible for funding. Find out more on our student finance page
---
Are there any additional costs?
No tuition fee
We are waiving the Administration Fee for the academic year 2022/23
There is a annual workshop fee for this course (£20 - £60), payable before you start the course
You may be eligible for funding. Find out more on our student finance page
---
Disclaimer:
The College takes all reasonable steps to provide the educational services and courses as described above. Details are correct at the time of editing but may be subject to change without prior notice. Courses will not run if student numbers are insufficient. The College has the right to refuse individuals entry to courses in certain circumstances. Prospective students may be advised of more suitable alternatives, if appropriate. The entry requirements stated are those that are normally required to undertake the programme of study.