Information Technology Practitioners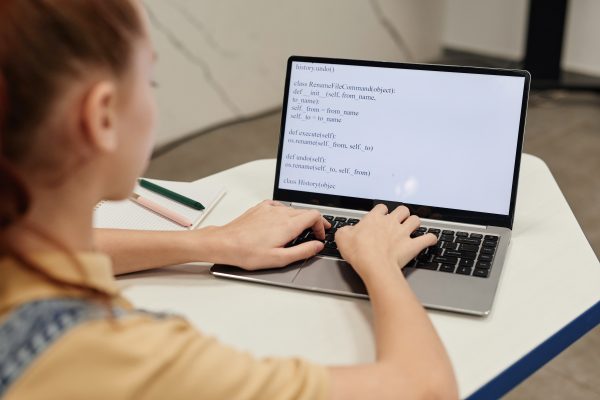 Information Technology Practitioners
BTEC Level 3 Extended Diploma for IT Practitioners
The world of IT is evolving at a rapid pace creating varied and exciting career opportunities.
Is this course right for me?
To be successful in the IT industry you will need to be organised and methodical. You will need to come up with creative solutions as well being able to think in a logical and systematic way. As part of this course you will study a wide range of modules giving you a solid foundation for either further study or employment.
Sports Academy: While on this course you may be able to join our Sports Academy, if you have a talent for sport, we would like to hear from you.
---
What are the entry requirements?
Five GCSEs at grade C or above (may include one relevant equivalent) to include English Language/First Language Welsh and Mathematics/Numeracy
Each application is considered on individual merit
Entry is subject to an informal interview
---
Current student – what are the entry requirements?
Please read the full entry requirements above as you will usually need to meet those as well
Successful completion of current/relevant Level 2 programme with a merit grade or above and evidence of improvement from internal GCSE assessments or Skills, in addition to a successful decision from progression board meeting
---
You will study the following units:
Communication and Employability Skills for IT – this unit covers the personal attributes valued in the workplace and the principles of effective communication as well as addressing personal development needs.
Computer Systems – the components of computer systems and the skills needed to design and maintain computer systems.
Information Systems – how organisations use information, how information systems work and the skills needed to produce management information.
Database Design – the features of relational databases and how to design, create, populate and test a relational database.
Spreadsheet Modelling – covers complex spreadsheet modelling to support organisational activities.
Organisational Systems Security – covers the potential threats to IT systems and the organisational issues related to IT security, including how to keep systems and data secure from such threats.
Mathematics for IT Practitioners – includes matrices, series, probability, number systems and statistical analysis of data.
Website Production – enables the learner to understand web architecture and the factors that affect its performance. Learners will design and create interactive websites.
Installing and Upgrading Software – covers how to install new software and update existing software where required following procedures.
Digital Graphics – covers different types of digital graphic images and file formats. Students will create, edit, modify and manipulate digital images.
Computer Animation – the types of animation and the use of animation. Students will also need to design, create and evaluate different types of animation.
IT Technical Support – learn about technical support tools and techniques, organisational policies and procedures, along with the ability to communicate advice and guidance on how to resolve technical problems.
e-Commerce – the technologies involved in e-commerce, including the impact on organisations and society. Teaching the student how to plan e-commerce strategies.
Impact of the use of IT on Business Systems – learners study the effects developments in IT have on organisations and how businesses respond. At the end of this unit a student should be able to recommend IT-enabled improvements to business systems.
Developing Computer Games – covers different gaming genres and platforms and how gaming effects society. Students will also design, create and test a computer game.
Systems Analysis and Design – covers the principles of systems analysis and teaches the skills needed to analyse business requirements and design solutions to meet business needs.
Web Server Scripting – teaches the learners how to understand and use web server scripting and investigates the common issues surrounding its use.
Event Driven Programming – covers the features and principles of event driven programming and how to design, create and test an event driven application.
---
Can I do this course in Welsh?
Learners are able to complete either the full qualification or certain units or elements through the medium of Welsh/bilingually.
---
Continuous assessment during the course
Completion of a final major project
---
Successful completion of this course and progression to a higher level programme could lead to a number of future career opportunities including: IT Technician, Web Designer, Database Administrator, Network Engineer, IT Consultant, Multimedia Programmer, Office Equipment Technician, Animator, E-learning Developer, Technical Support, Software Tester, Cyber Security.
Following successful completion of the Level 3 programme learners can progress to a wide range of computer related Higher Education courses. Alternative, the skills learnt of this course will allow learners to pursue an Apprenticeship pathway or seek employment as Trainee Programmers, Web/Media Designers, Computer Technicians and a wide range of other computer-related employment.
If you are thinking about studying at degree level following this course please visit the university websites or UCAS (University Central Admissions Service) www.ucas.com to check any entry requirements.
---
Do I need to bring/buy any equipment?
Stationery - you will be told about any specific items before you start the course
A memory stick/a small portable USB hard drive
You may be eligible for funding. Find out more on our student finance page
---
Are there any additional costs?
No tuition fee
We are waiving the Administration Fee for the academic year 2022/23
You may be eligible for funding. Find out more on our student finance page
---
Disclaimer:
The College takes all reasonable steps to provide the educational services and courses as described above. Details are correct at the time of editing but may be subject to change without prior notice. Courses will not run if student numbers are insufficient. The College has the right to refuse individuals entry to courses in certain circumstances. Prospective students may be advised of more suitable alternatives, if appropriate. The entry requirements stated are those that are normally required to undertake the programme of study.