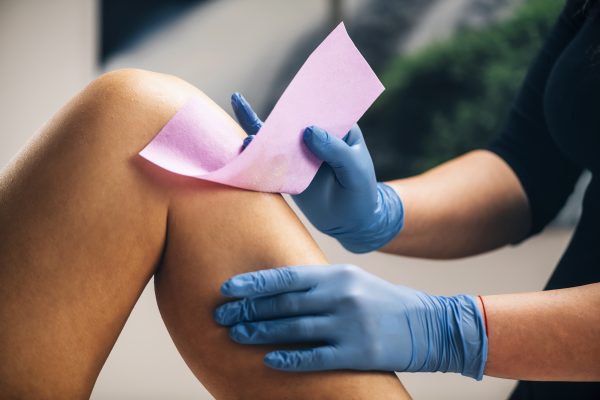 City & Guilds Accelerated 1/2 Diploma in Beauty Therapy
The beauty industry offers lots of opportunities for individuals who are interested in making other people look and feel good.
Is this course right for me?
This course is designed for those who are working in, or would like to work in, the beauty industry. You will gain excellent background understanding, knowledge and practical skills required to provide a full range of treatments for your clients.
You will need good interpersonal skills, personal presentation and communication skills.
This is an intensive course which requires excellent organisational skills and a positive attitude. Emphasis is on graded practical assessments, assignment deadlines and external tests.
Eligibility (level 2)
This course is available to learners that have the entry requirements for a level 1 programme but show the ability to work at a level 2 standard. Successful completion of a practical assessment in the first 6 weeks will be required to assess ability to meet the skills requirements of the accelerated programme.  In instances where this assessment is not passed, learners will complete the level 1 programme.
Sports Academy: While on this course you may be able to join our Sports Academy; if you have a talent for sport we would like to hear from you.
Additional information
| | |
| --- | --- |
| Level: | |
| Mode: | |
| Online Learning Elements? | Yes |
---
What are the entry requirements?
Two GCSEs at grade D or above (may include one relevant equivalent) to include English Language/First Language Welsh
Good personal presentation and communication skills are required
Each application is considered on individual merit
Entry is subject to attending a course information session or informal interview
---
Current student – what are the entry requirements?
Please read the full entry requirements above as you will usually need to meet those as well
Successful completion of relevant programme (including skills) and decision from progression board meeting
---
This course is designed for those who are aspiring to work in the beauty industry. You will study a vast range of modules from manicure and pedicure to waxing, facials and make-up. Excellent organisational skills and a positive attitude are key requirements for this course.
Units you will study will include:
Working in beauty related industries – this unit introduces you to the area of beauty therapy and related industries, from beauty salons, cruise ships and nail bars to manufacturers.
Follow health and safety practice in the salon – you will learn about health and safety legislation, your own responsibilities, hazards and how to reduce risks.
Client care and communication in beauty related industries – learn how to communicate in a professional manner with clients, including giving advice, recommendations and consultation techniques.
Provide facial skincare – this unit introduces you to facial skin care and how to improve and maintain the facial skin condition using a variety of specialised treatments, including heat treatments, facial massage and facial masks.
Promote products and services to clients in a salon – in this unit you will learn how to identify selling opportunities and close a sale.
Remove hair using waxing techniques – learn about the different types of wax and how to choose the most suitable product for the type of hair growth and area.
Provide manicure treatments – in this unit you will learn the manicure procedure, practice specialised treatments that can be used to further enhance the appearance of the client's nails and skin, including exfoliation, paraffin wax, hand masks and thermal mitts.
Provide pedicure treatments – this unit teaches you the pedicure procedure and specialised treatments to target your client's needs.
Apply make-up – learn how to apply different make-up techniques to create different looks, selecting products suitable for your client's skin type, tone and age.
Provide eyelash and eyebrow treatments – learn how to perform a variety of eyelash and eyebrow treatments including using permanent colour, the application of individual and strip lashes and eyebrow shaping using tweezers.
Create an image based on a theme within the hair and beauty sector – beauty therapists often need to be creative and innovative, combining a variety of skills to create an 'overall look'. Within this unit you will learn how to plan and develop an image with mood boards, working independently and as part of a team.
Salon reception duties – the reception desk is one of the most important areas of a salon. In this unit you will learn how to make and record appointments, take messages for a variety of enquiries, process different methods of payment and learn about the different salon services available.
You will develop your Welsh speaking skills for the workplace and you will be required to attend weekly evening commercial sessions from December.
---
Can I do this course in Welsh?
Learners are able to complete either the full qualification or certain units or elements through the medium of Welsh/bilingually. Visit our Welsh Language in the College page to find out what else is available to you.
---
Continuous assessment during the course
Portfolio of evidence
---
Successful completion of this course and progression to a higher level programme could lead to a number of future career opportunities including: Beauty Therapist, Make-up Artist, Nail Technician, Masseur, Complementary Therapist, Special Effects Make-up Artist, Skincare Specialist, Image Consultant/Stylist, Aromatherapist.
Following successful completion of this course learners could look to progress to a higher level course at the College, seek an appropriate Apprenticeship or go directly into employment.
---
Do I need to bring/buy any equipment?
Text books - you will be told about any specific items before you start the course, most text books are available to loan from the college library or online libraries
Beauty Therapy kit - this includes the basics you will need during the course and into the future - £108
Make-up and brush kit - £165
Facial kit - £42
Beauty Therapy uniform - £40/£56
You may be eligible for funding. Find out more on our student finance page
---
Are there any additional costs?
No tuition fee
We are waiving the Administration Fee for the academic year 2023/24
There is an annual workshop fee for this course (£20 - £60), payable before you start the course
You may be eligible for funding. Find out more on our student finance page
---
Additional information
| | |
| --- | --- |
| Level: | |
| Mode: | |
| Online Learning Elements? | Yes |
Disclaimer:
The College takes all reasonable steps to provide the educational services and courses as described above. Details are correct at the time of editing but may be subject to change without prior notice. Courses will not run if student numbers are insufficient. The College has the right to refuse individuals entry to courses in certain circumstances. Prospective students may be advised of more suitable alternatives, if appropriate. The entry requirements stated are those that are normally required to undertake the programme of study.