Construction Design and Management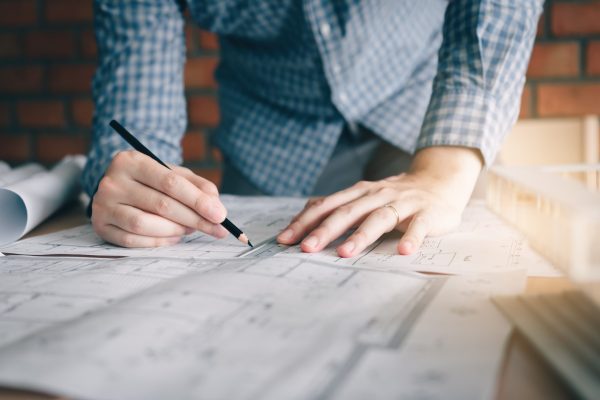 Construction Design and Management
Level 3 Extended Diploma Construction Design and Management | WJEC Extended Project Qualification
This course is designed for individuals looking to pursue a career in architecture or other professional careers within the construction industry such as civil engineering and building surveying.
Is this course right for me?
Training with us means getting insights from experienced professionals and training in industry-standard workshops. We've also got great contacts with employers, so you'll have access to great work experience opportunities and a chance to make professional contacts.
Sports Academy: While on this course you may be able to join our Sports Academy, if you have a talent for sport, we would like to hear from you.
---
What are the entry requirements?
Five GCSEs at grade C or above (may include one relevant equivalent) to include English Language/First Language Welsh and Mathematics/Numeracy and Science
Each application is considered on individual merit
Entry is subject to an informal interview
---
Current student – what are the entry requirements?
Please read the full entry requirements above as you will usually need to meet those as well
Successful completion of current/relevant Level 2 programme (including skills) and decision from progression board meeting
---
The course consists of 15 units, all of which need to be passed to achieve the qualification. You will also take part in industry related activities.
This two year full-time qualification is aimed at five main pathways:
Construction and Construction Management
Architectural Design and Planning
Civil Engineering
Surveying
Quantity Surveying
You will study theoretical aspects of the subject and apply them to practical tasks.
Modules studied will be:
Tendering and Estimating – External Assessment
Building Regulations and Control
Management of a Construction Project
Further Maths in Construction
Quantity Surveying
Conversion, Adaptation & Maintenance of Buildings
Housing Design Project
Renewable Energy for Housing
The grades awarded for subjects attempted in year one of studies will count towards your overall year two final grade.
In addition to the main programme learners will study the WJEC Extended Project Qualification (EPQ) which can provide additional UCAS points for university entry. It provides opportunities for learners to expand their knowledge, work independently and acquire new skills through a variety of activities which may include: guest speakers, workplace visits and practical experiences.
You will study both the practical use and knowledge of the subject, which may involve local employers providing real examples as part of the training. It is expected that you will visit or have visits from employers who can provide demonstrations and talks on the industry, which may also be a relevant work placement with an employer.
---
Can I do this course in Welsh?
Learners are able to complete either the full qualification or certain units or elements through the medium of Welsh/bilingually.
---
Continuous assessment during the course
Practical assessment during the course
Portfolio of evidence
---
This course provides progression onto a Foundation Degree or Higher National Certificate in Construction Management at Pembrokeshire College, or a degree in a construction related subject at most Universities throughout the UK. Successful students may also be aiming to be employed in a construction discipline and the skills acquired during their studies should enable them to progress to a technical or professional position in industry.
Examples of the employment opportunities available after completing this qualification are Construction Design Technician, Construction Site Supervisor, Construction Site Technician, Construction Site Engineer, Civil Engineering Technician, Architectural Technician, Building Surveyor, Land Surveyor, Quantity Surveying Technician.
If you are thinking about studying at degree level following this course please visit the university websites or UCAS (University Central Admissions Service) www.ucas.com to check any entry requirements.
---
Do I need to bring/buy any equipment?
Stationery - you will be told about any specific items before you start the course
Text books - you will be told about any specific items before you start the course, most text books are available to loan from the college library or online libraries
Technical drawing equipment - you will be told about any specific items before you start the course
A memory stick/a small portable USB hard drive
A scientific calculator
You may be eligible for funding. Find out more on our student finance page
---
Are there any additional costs?
No tuition fee
We are waiving the Administration Fee for the academic year 2022/23
You may be eligible for funding. Find out more on our student finance page
---
Disclaimer:
The College takes all reasonable steps to provide the educational services and courses as described above. Details are correct at the time of editing but may be subject to change without prior notice. Courses will not run if student numbers are insufficient. The College has the right to refuse individuals entry to courses in certain circumstances. Prospective students may be advised of more suitable alternatives, if appropriate. The entry requirements stated are those that are normally required to undertake the programme of study.