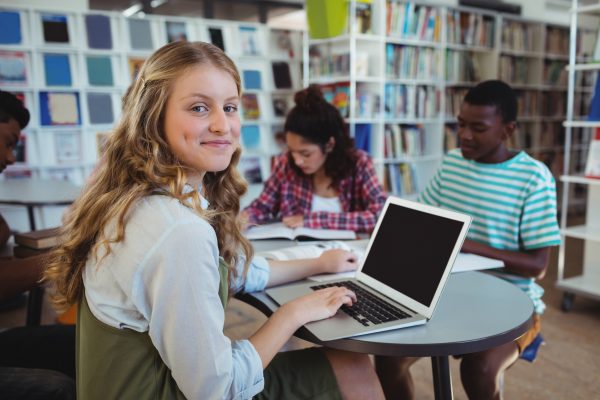 BTEC Level 1 Diploma in IT
Are you interested in developing your information technology skills by using a more practical approach? Do you want to learn more about websites, computer programs, digital graphics, digital communication and solving technical IT problems?
Is this course right for me?
During this course you will have the chance to develop practical skills in Information Technology, helping you to enhance your future learning, whether it's for an ICT career or moving on to a choice of Level 2 IT qualifications.
Sports Academy: While on this course you may be able to join our Sports Academy, if you have a talent for sport, find out what we offer on our Sports Academy page.
---
What are the entry requirements?
One GCSE at grade D or above to include English Language/First Language Welsh or Mathematics/Numeracy
Each application is considered on individual merit
Entry is subject to attending a course information session or informal interview
---
Current student – what are the entry requirements?
Please read the full entry requirements above as you will usually need to meet those as well
Successful completion of relevant programme (including skills) and decision from progression board meeting
---
Units will include:
Creating a Website – you will explore different types of websites for a specific audience and purpose. You will learn how to design a website for an audience and purpose and will develop skills to create an appropriate layout. You will use tools and techniques to add functionality, like navigation buttons and linking pages, so that the website is appealing and easy to use. Once complete you will review the finished website and make recommendations for improvement.
Solving Technical IT Problems – you will explore a range of computer external hardware and software so that you can develop and apply practical skills to solve IT problems. You will explore different features of external hardware and software and identify how they can be used and modified to meet users' needs. You will learn how to identify and fix an IT problem for another person and will develop your communication skills when dealing with the problem.
Being Organised – this unit will help you develop key techniques to help organise your work and priorities and manage your time effectively. The skills you learn in this unit are key for progression to the next stage in your education. They are also crucial for work and life.
Creating a Computer Program – game design is a popular area within the industry that continues to develop new concepts and technologies, attracting a much wider diverse audience with multiple requirements for multiple platforms. The aim of the unit is to give students the opportunity to use the fundamentals of game design. You will acquire the skills to produce games from game designs and explore how to enhance the games by incorporating additional features.
Developing a Personal Progression Plan – you will develop the skills and behaviours needed to progress to the next stage of your learning, identifying progression opportunities and creating a plan to enable you to get there.
Creating a Spreadsheet to Solve Problems – you will develop skills to create a spreadsheet to help you carry out mathematical operations such as addition, subtraction, multiplication, division, averages and totals. Spreadsheet software also allows you to sort non-numeric data, quickly getting the results you are looking for. Spreadsheet programs allow you to easily change the appearance of your information, including layouts.
Developing a Digital Product – you will learn how to plan and design a digital media product using visual tools such as storyboards. You will also learn how to record audio and video clips and edit them using audio- and video-editing software. You will then combine these edited clips with ready-made assets (such as digital photos) to create a complete multimedia product.
Creating a Digital Animated Graphic – you will explore the uses of digital graphics and animation and the features used to create effective and appropriate digital content. You will develop skills in the use of graphic and animation software tools to source, edit and create a digital animated graphic for a specific purpose.
Working with Others – this unit will enable you to develop skills in communication, teamwork and problem solving that will enable you to work effectively with other people on a given activity.
Researching a Topic – you will have the opportunity to research a topic that interests you. It could be linked to something you have enjoyed in your sector, something that is happening in your local community or perhaps linked to what you would like to do in the future.
---
Can I do this course in Welsh?
Learners are able to complete either the full qualification or certain units or elements through the medium of Welsh/bilingually. Visit our Welsh Language in the College page to find out what else is available to you.
---
Continuous assessment during the course
---
Progression is possible onto a choice of two Level 2 courses in a related discipline, such as Information and Creative Technology or Computing and Digital Technology.
---
Do I need to bring/buy any equipment?
Stationery - you will be told about any specific items before you start the course
A memory stick/a small portable USB hard drive
You may be eligible for funding. Find out more on our student finance page
---
Are there any additional costs?
No tuition fee
We are waiving the Administration Fee for the academic year 2023/24
You may be eligible for funding. Find out more on our student finance page
---
Disclaimer:
The College takes all reasonable steps to provide the educational services and courses as described above. Details are correct at the time of editing but may be subject to change without prior notice. Courses will not run if student numbers are insufficient. The College has the right to refuse individuals entry to courses in certain circumstances. Prospective students may be advised of more suitable alternatives, if appropriate. The entry requirements stated are those that are normally required to undertake the programme of study.