Graphic Design and Illustration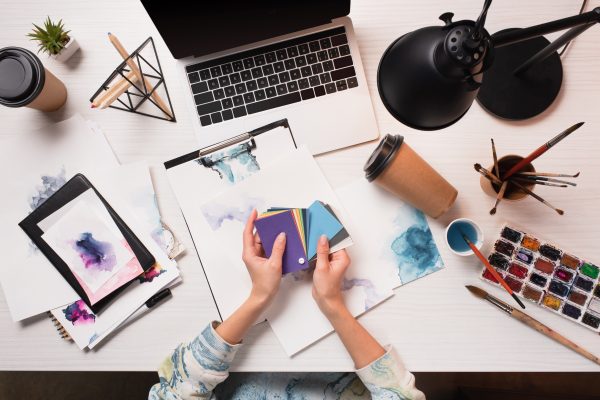 Graphic Design and Illustration
UAL Level 3 Extended Diploma in Art and Design - Graphic Design
Graphic design and illustration is all about visual communication. Most businesses and organisations require the skills of graphic designers and illustrators to help sell their products, publicise services, and help people to understand complex information or narratives.
Is this course right for me?
We see graphic design and illustration around us every day:
Branding and logos
Advertising, publicity and promotion
Information, education and signage
Packaging and paper goods
T-shirt / garment designs
Type design
Books, magazines, comics, graphic novels and games
Web and ux design
Character design
Contemporary styles of illustration
Motion graphics for TV, film and social platforms … and more!
Graphic designers and illustrators communicate with words and images. The course puts a strong emphasis on research, plenty of experimentation through practical techniques like drawing and printing and developing ideas and skills. You'll learn how to use industry-standard packages like Adobe Photoshop, Illustrator, InDesign and be able to extend your learning within the apps you are already using.
The course is well-connected with local and national employers with opportunities to take part in live briefs and competitions. During the second year, you will prepare a portfolio of your best work and be ready for the next stage of your career in the creative industries, whether that's a BA degree at university, into an apprenticeship or employment, or as a self-employed graphic designer or illustrator. We are pleased to report that every Level 3 student who applies to university across the UK is offered a place, on a range of creative courses.
We are proud of our Level 3 art and design vocational courses here at Pembrokeshire College. Delivered under the prestigious awarding body University Arts London, our Level 3 Extended Diplomas will give you the same UCAS entry points as 3 A-levels. Although our courses are challenging and academically rigorous, there are no exams – project work and portfolios are continuously assessed.
Sports Academy: While on this course you may be able to join our Sports Academy, if you have a talent for sport, we would like to hear from you.
---
What are the entry requirements?
Five GCSEs at grade C or above (may include one relevant equivalent) to include English Language/First Language Welsh and Mathematics/Numeracy at grade D or above
A portfolio/examples of work will be required for this course
Each application is considered on individual merit
Entry is subject to an informal interview
---
Current student – what are the entry requirements?
Please read the full entry requirements above as you will usually need to meet those as well
Successful completion of current/relevant Level 2 programme with a merit grade or above and evidence of improvement from internal GCSE assessments or Skills, in addition to a successful decision from progression board meeting
---
Units studied will include:
Explore 2D, 3D and time-based creative processes
Experiment with a wide range of media and materials, equipment and facilities
Understand and apply historical and contemporary design and illustration
Use industry-standard creative technology
Develop your own style
Understand effective ways to communicate to an audience through graphics and illustration
As part of this course you may study the Welsh Baccalaureate Qualification or another Level 3 course.
---
Can I do this course in Welsh?
Learners are able to complete either the full qualification or certain units or elements through the medium of Welsh/bilingually.
---
Continuous assessment during the course
Portfolio of evidence
---
Successful completion of this course can be a stepping stone to a number of different opportunities including employment at a junior level in advertising agencies, design groups, publishers, computer graphics specialists or type design companies.
If you are thinking about studying at degree level following this course please visit the university websites or UCAS (University Central Admissions Service) www.ucas.com to check any entry requirements.
---
Do I need to bring/buy any equipment?
You will need to provide your own device/laptop for parts of this course, click here to find out more
Art materials - you will be told about any specific items during or before you start the course
A memory stick/a small portable USB hard drive
You may be eligible for funding. Find out more on our student finance page
---
Are there any additional costs?
No tuition fee
We are waiving the Administration Fee for the academic year 2022/23
There is a annual workshop fee for this course (£20 - £60), payable before you start the course
There may be trips/expeditions required or optional as part of this course
You may be eligible for funding. Find out more on our student finance page
---
Disclaimer:
The College takes all reasonable steps to provide the educational services and courses as described above. Details are correct at the time of editing but may be subject to change without prior notice. Courses will not run if student numbers are insufficient. The College has the right to refuse individuals entry to courses in certain circumstances. Prospective students may be advised of more suitable alternatives, if appropriate. The entry requirements stated are those that are normally required to undertake the programme of study.