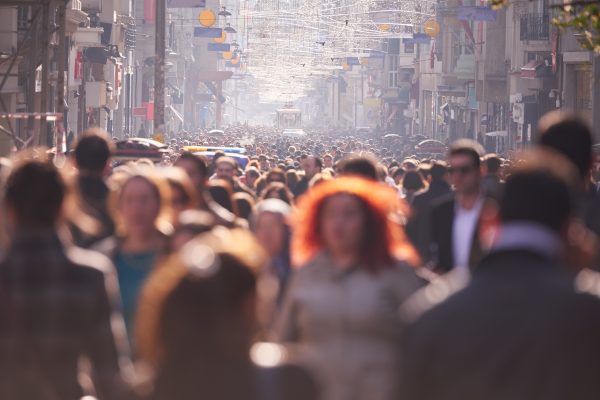 Sociology is the study of human societies; social life, social change and the social causes and consequences of human behaviour. As a sociologist you will investigate the structure of groups, organisations and societies and how people interact within these contexts.
Is this course right for me?
This course is ideal for you if you appreciate an enthusiastic, knowledgeable debate on a wide range of social changes in contemporary society.
Sports Academy: While on this course you may be able to join our Sports Academy, if you have a talent for sport, we would like to hear from you.
---
What are the entry requirements?
Five GCSEs at grade C or above (may include one relevant equivalent) to include English Language/First Language Welsh and Mathematics/Numeracy
English Language/Literature/First Language Welsh grade B
Please check the AS Level Options Grid to see if this subject fits into your chosen programme
Each application is considered on individual merit
Entry is subject to an informal interview
---
Current student – what are the entry requirements?
Please read the full entry requirements above as you will usually need to meet those as well
Successful completion of current/relevant programme (including skills) and decision from progression board meeting
---
Sociology A-level is a complex course that will help you understand and evaluate a number of theories and controversial ideas related to the pattern, trends and social change in society.
During your time on this course you will develop your understanding of British society in terms of contemporary culture and issues related to social divisions, attainment of power and control.
Units to be studied will include:
Acquiring culture – the core theme for this unit is socialisation and culture. Within these themes the focus is on how culture is transmitted, with an emphasis on sources of identity and the family.
Understanding culture – split between studying education and research methods.
Understanding power and control – the key theme to understanding in this unit is the nature of power and social control by examining crime and deviance.
Understanding social divisions – there are two elements to this unit. The first element is a compulsory research methods assessment which is designed to build on the knowledge and understanding of research methodology. The second element relates to social inequality in the UK.
Learners also complete the Welsh Baccalaureate Qualification and are required to develop their essential skills (communication/numeracy and digital skills). Learners will also attend a weekly group tutorial.
---
Can I do this course in Welsh?
Learners are able to complete either the full qualification or certain units or elements through the medium of Welsh/bilingually.
---
This course can lead to a diverse range of career opportunities in a varied range of businesses including: Further education teacher, Higher education lecturer, International aid/development worker, Policy officer, Secondary school teacher, Social researcher, Social worker, Youth worker, Charity officer, Civil Service administrator, Family support worker, Housing manager/officer, Human resources officer, Life coach, Newspaper journalist, Police officer, Probation officer, Public relations officer, Special educational needs coordinator (SENCO).
If you are thinking about studying at degree level following this course please visit the university websites or UCAS (University Central Admissions Service) www.ucas.com to check any entry requirements.
---
Do I need to bring/buy any equipment?
Stationery - you will be told about any specific items before you start the course
Text books - you will be told about any specific items before you start the course, most text books are available to loan from the college library or online libraries
You may be eligible for funding. Find out more on our student finance page
---
Are there any additional costs?
No tuition fee
We are waiving the Administration Fee for the academic year 2022/23
You may be eligible for funding. Find out more on our student finance page
---
Disclaimer:
The College takes all reasonable steps to provide the educational services and courses as described above. Details are correct at the time of editing but may be subject to change without prior notice. Courses will not run if student numbers are insufficient. The College has the right to refuse individuals entry to courses in certain circumstances. Prospective students may be advised of more suitable alternatives, if appropriate. The entry requirements stated are those that are normally required to undertake the programme of study.