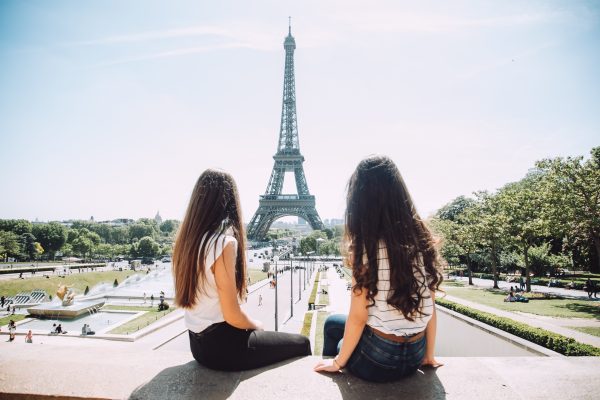 The A-level in French provides an engaging and exciting opportunity for you to build on your previous study of French.
Is this course right for me?
Through social, intellectual and cultural themes you will be able to develop your linguistic knowledge and cultural understanding of the countries or communities where the language is spoken.
An opportunity to study literature and film will also allow you to undertake a deeper analysis of language structures and increase your cultural awareness as part of an integrated approach to language learning.
Sports Academy: While on this course you may be able to join our Sports Academy, if you have a talent for sport, we would like to hear from you.
---
What are the entry requirements?
Five GCSEs at grade C or above (may include one relevant equivalent) to include English Language/First Language Welsh and Mathematics/Numeracy
French B and English Language/Literature/First Language Welsh grade B
Please check the AS Level Options Grid to see if this subject fits into your chosen programme
Each application is considered on individual merit
Entry is subject to an informal interview
---
Current student – what are the entry requirements?
Please read the full entry requirements above as you will usually need to meet those as well
Successful completion of current/relevant programme (including skills) and decision from progression board meeting
---
A strong focus is placed on building your confidence and fluency in spoken French using relevant and topical themes. The requirement to research an area of personal interest related to the country or countries where French is spoken aims to enhance your cultural appreciation and enable you to gain a greater awareness of intercultural differences.
You will be encouraged to:
enhance your linguistic skills and promote and develop your capacity for critical thinking on the basis of your knowledge and understanding of the language, culture and society of the countries or communities where the language is spoken
develop control of the language system to convey meaning, using spoken and written skills, including an extended range of vocabulary, for both practical and intellectual purposes as increasingly confident, accurate and independent users of the language
develop your ability to interact effectively with users of the language in speech and in writing, including through online media
develop language learning skills and strategies, including communication strategies to sustain communication and build fluency and confidence
engage critically with intellectually stimulating texts, films and other materials in the original language, developing an appreciation of sophisticated and creative uses of the language and understanding them within your cultural and social context
develop knowledge about matters central to the society and culture, past and present, of the countries or communities where the language is spoken
mediate between cultures and between speakers of the language and speakers of English/Welsh
foster your ability to learn other languages
equip yourself with transferable skills such as autonomy, resourcefulness, creativity, critical thinking, and linguistic, cultural and cognitive flexibility that will enable you to proceed to further study or to employment
develop your capacity for critical and analytical thinking through the language of study
develop as an independent researcher through the language of study
Learners also complete the Welsh Baccalaureate Qualification and are required to develop their essential skills (communication/numeracy and digital skills). Learners will also attend a weekly group tutorial.
---
Can I do this course in Welsh?
Learners are able to complete either the full qualification or certain units or elements through the medium of Welsh/bilingually.
---
Written examination
Oral examination
---
This course can lead to a diverse range of career opportunities in a varied range of businesses including: Academic researcher, Interpreter, Political risk analyst, Secondary school teacher, Broadcast journalist, Detective, Diplomatic service officer, Education consultant, English as a foreign language teacher, International aid/development worker, Logistics and distribution manager, Marketing executive, Patent examiner, Private tutor, Publishing rights manager, Sales executive, Tour manager, Translator.
If you are thinking about studying at degree level following this course please visit the university websites or UCAS (University Central Admissions Service) www.ucas.com to check any entry requirements.
---
Do I need to bring/buy any equipment?
Stationery - you will be told about any specific items before you start the course
Text books - you will be told about any specific items before you start the course, most text books are available to loan from the college library or online libraries
You may be eligible for funding. Find out more on our student finance page
---
Are there any additional costs?
No tuition fee
We are waiving the Administration Fee for the academic year 2022/23
You may be eligible for funding. Find out more on our student finance page
---
Disclaimer:
The College takes all reasonable steps to provide the educational services and courses as described above. Details are correct at the time of editing but may be subject to change without prior notice. Courses will not run if student numbers are insufficient. The College has the right to refuse individuals entry to courses in certain circumstances. Prospective students may be advised of more suitable alternatives, if appropriate. The entry requirements stated are those that are normally required to undertake the programme of study.