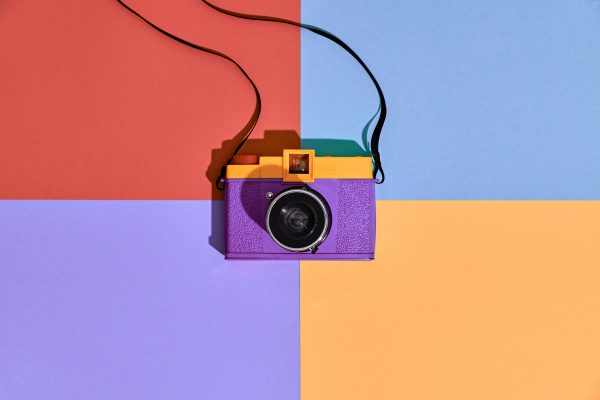 If you want to discover the thrill of expressing yourself through still images then this is the course for you.
Is this course right for me?
If you have a passion for fine art photography this course will enable you to study and analyse the work of renowned photographers and artists, using their work to inspire and influence your own.
Photography A-level demands a high level of commitment – you will need to be self-motivated as many assignments are worked on outside of lecture time, including research and written assignments, with a large element of the course content assessed by written work.
If you have an aptitude for the subject, if you are creative or "have an eye for taking a good photo", you may have the basic skills to succeed.
Sports Academy: While on this course you may be able to join our Sports Academy, if you have a talent for sport, we would like to hear from you.
---
What are the entry requirements?
Five GCSEs at grade C or above (may include one relevant equivalent) to include English Language/First Language Welsh and Mathematics/Numeracy
Art grade C (or digital portfolio of work)
Please check the AS Level Options Grid to see if this subject fits into your chosen programme
Each application is considered on individual merit
Entry is subject to an informal interview
---
Current student – what are the entry requirements?
Please read the full entry requirements above as you will usually need to meet those as well
Successful completion of current/relevant programme (including skills) and decision from progression board meeting
---
Throughout your time studying this creative subject you will be given many opportunities to practice on location as well as in our studio, darkroom and digital darkroom. We will strive to broaden your imaginative and creative powers whilst developing your analytical, documenting, research and writing skills.
The course is made up of the following elements:
Research and planning
Evaluating outcomes
Composition
How to use a 35mm film SLR camera
Developing films
Studio work
Location work
Darkroom black and white printing techniques
Digital photography (Photoshop)
Learners also complete the Welsh Baccalaureate Qualification and are required to develop their essential skills (communication/numeracy and digital skills). Learners will also attend a weekly group tutorial.
---
Can I do this course in Welsh?
Learners are able to complete either the full qualification or certain units or elements through the medium of Welsh/bilingually.
---
Continuous assessment during the course
Portfolio of evidence
---
This course can lead to a diverse range of career opportunities in a varied range of businesses including: Advertising art director, Film/video editor, Graphic designer, Magazine features editor, Medical illustrator, Photographer, Press photographer, Television camera operator, Art therapist, Digital marketer, Media planner, Multimedia specialist, Museum/gallery curator, Stylist, VFX artist, Visual merchandiser, Web content manager, Web designer.
If you are thinking about studying at degree level following this course please visit the university websites or UCAS (University Central Admissions Service) www.ucas.com to check any entry requirements.
---
Do I need to bring/buy any equipment?
Stationery - you will be told about any specific items before you start the course
A DSLR camera
Art materials - you will be told about any specific items during or before you start the course
You may be eligible for funding. Find out more on our student finance page
---
Are there any additional costs?
No tuition fee
We are waiving the Administration Fee for the academic year 2022/23
During the course there will be additional costs for consumables
You may be eligible for funding. Find out more on our student finance page
---
Disclaimer:
The College takes all reasonable steps to provide the educational services and courses as described above. Details are correct at the time of editing but may be subject to change without prior notice. Courses will not run if student numbers are insufficient. The College has the right to refuse individuals entry to courses in certain circumstances. Prospective students may be advised of more suitable alternatives, if appropriate. The entry requirements stated are those that are normally required to undertake the programme of study.