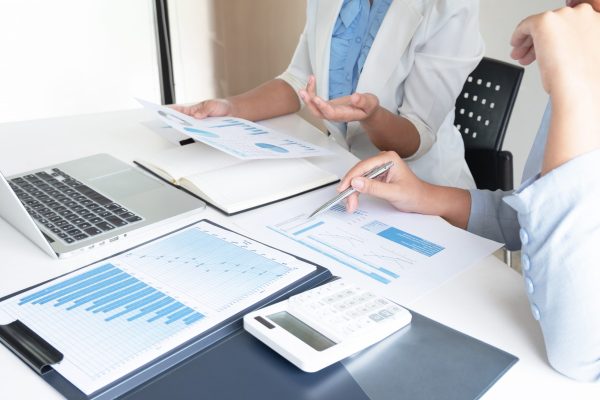 BTEC Level 2 Extended Certificate in Business
The world of business is rapidly changing and this course is designed to give you a solid foundation in the principles of business to allow you to progress either to higher level study or directly into employment.
Is this course right for me?
This course investigates the functional areas of business. It will provide you with a broad base of knowledge relating to different types of business on a local and national scale.
You will learn business enterprise, selling and promoting a brand as well as financial awareness. In addition to this, you will have the opportunity to do one week's work experience in the business world.
Sports Academy: While on this course you may be able to join our Sports Academy, if you have a talent for sport, we would like to hear from you.
---
What are the entry requirements?
Three GCSEs at grade D or above (may include one relevant equivalent) to include English Language/First Language Welsh and Mathematics/Numeracy
Each application is considered on individual merit
Entry is subject to an informal interview
---
Current student – what are the entry requirements?
Please read the full entry requirements above as you will usually need to meet those as well
Successful completion of current/relevant programme (including skills) and decision from progression board meeting
---
You will study units including:
Enterprise in the Business World – This unit introduces you to the language and terminology used in business and explores what businesses do, trends that affect them, how they operate and the factors that influence their success.
Finance – You will explore the types of costs that businesses incur, and you will then explore the ways in which businesses plan for and measure financial success. This unit consists of both coursework and an examination.
Promoting a Brand – In this unit, you will find out what it takes to build a brand and what a business has to consider when planning brand development.
Principles of Customer Service – This unit develops and broadens your understanding of customer service in different businesses. You will develop your knowledge and understanding of customer needs and expectations and be given the opportunity to examine a wide range of different types of internal and external customers.
Visual Merchandising – In this unit you will learn about visual merchandising activities in retail businesses. You will find out what exactly visual merchandisers do and how their role differs depending on the size of the retail business and the sub-sector it operates in. You will learn about the tools and techniques visual merchandisers use to create eye-catching product displays.
Marketing – You will consider why companies participate in marketing activity. You will examine the different ways that businesses try to understand the needs of a market. This will include looking at how research data is gathered and how it can be analysed to produce useful business information.
Retail – You will gain an understanding of the ways in which retailing has developed in the UK. You will learn about the structure and organisation of the retail sector and current trends in the industry.
Providing Business Support – You will be introduced to the overarching purpose of providing business support, irrespective of the size of the business concerned. You will investigate a range of office equipment, its purpose and how to use it safely, and you will have the opportunity to develop skills in organising and providing support.
Developing Teams – Effective communication skills are essential if a team is to meet its goals. This unit focuses on the different ways of communicating with others in team situations, and will allow you to develop your knowledge and understanding of interpersonal skills.
Recruitment and Selection – You will be introduced to the variety of job roles that exist within businesses and the various functions that are performed by individual roles, as well as the types of organisational structures used in businesses.
Financial Planning and Forecasting – Throughout, you will have the opportunity to apply your knowledge and understanding of financial planning and forecasting from the examined finance unit to realistic business scenarios.
Public Sector Business – You will learn what is meant by public sector business, why such businesses exist, what they do and how they operate.
---
Can I do this course in Welsh?
Learners are able to complete either the full qualification or certain units or elements through the medium of Welsh/bilingually.
---
Continuous assessment during the course
Portfolio of evidence
Written examination
---
This course can open up a diverse range of career opportunities in a varied range of businesses including: Trainee Manager, Team Leader, Marketing Assistant, Charity Manager, Event Manager, Sales Consultant, Human Resources Officer, Fundraiser, Data Analyst, Retail Assistant.
On successful completion of this Level 2 course students may be able to progress to the Level 3 Extended Diploma in Business or another Level 3 programme within the College. Alternatively, learners could seek employment or an apprenticeship in a number of sectors including: retail, hospitality, banking or marketing.
---
Do I need to bring/buy any equipment?
Stationery - you will be told about any specific items before you start the course
Text books - you will be told about any specific items before you start the course, most text books are available to loan from the college library or online libraries
You will need to provide your own device/laptop for parts of this course, click here to find out more
You may be eligible for funding. Find out more on our student finance page
---
Are there any additional costs?
No tuition fee
We are waiving the Administration Fee for the academic year 2022/23
There may be trips/expeditions required or optional as part of this course
You may be eligible for funding. Find out more on our student finance page
---
Disclaimer:
The College takes all reasonable steps to provide the educational services and courses as described above. Details are correct at the time of editing but may be subject to change without prior notice. Courses will not run if student numbers are insufficient. The College has the right to refuse individuals entry to courses in certain circumstances. Prospective students may be advised of more suitable alternatives, if appropriate. The entry requirements stated are those that are normally required to undertake the programme of study.